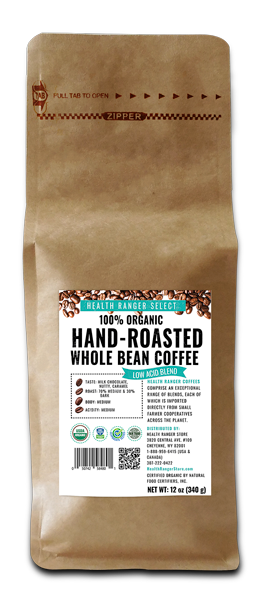 HAVE YOU HEARD ABOUT ORGANIC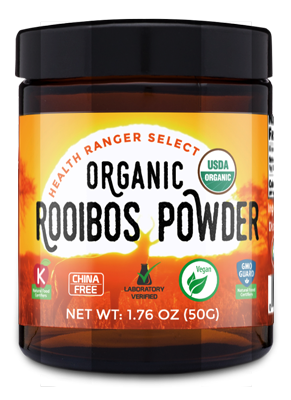 Organic coffee doesn't have to be piping hot. During the summer, a cold brew coffee helps cool your body with a delicious, energy-boosting beverage that's filled with antioxidants.
WHY LOW ACID BLEND COFFEE?
1) This coffee roast is formulated JUST FOR cold brew. HOT brew coffee beans are not meant for cold brew... the taste will be distorted.
2) Cold brew is MUCH less acidic than hot brew coffee. If drinking hot coffee makes your stomach uneasy, try switching to cold-brewed instead.
3) Enhanced taste. Smooth and sweet versus floral and acidic. Any coffee aficionado can note the distinctive taste profiles that distinguish cold brew coffee from a hot cup of conventionally-brewed java. Boiling water gives the coffee a sour and bitter taste. If you're not a fan of this taste, this is where cold brew really shines!
4) Stays fresh longer than hot-brewed coffee, lasting 10 to 14 days refrigerated. Hot coffee usually goes stale after a day.
INTRODUCING THE HEALTH RANGER'S 100% ORGANIC HAND-ROASTED WHOLE BEAN LOW ACID BLEND COFFEE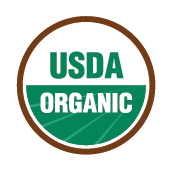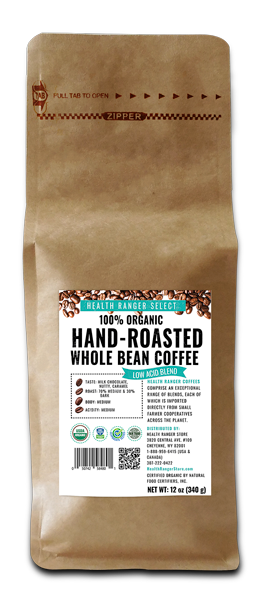 Fair Trade coffee with an unforgettable aroma
Certified organic and laboratory tested for heavy metals
A unique coffee blend created from a medium roast and a French roast from Honduras combined with another medium roast from Nicaragua
Fair Trade – all the Health Ranger Select coffee blends are imported directly from small farm cooperatives from all over the world
A unique, silky smooth flavor with hints of caramel... a creamy, sweet and savory aroma unmatched by other coffees
Hand-roasted and packaged while still warm in order to preserve its amazing flavor and nutrients
Packed with essential minerals and other nutrients: B vitamins (niacin, pantothenic acid and riboflavin), manganese, magnesium and potassium*
Consume as part of a balanced diet to help stay alert and focused*
Organic coffee contains plant-based phytonutrients that help support your good health*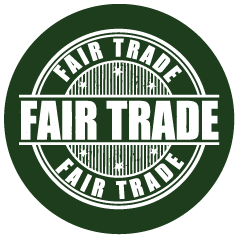 WHY CHOOSE FAIR TRADE COFFEE?
Fair Trade also means eco-friendly: farmers follow environmentally-friendly procedures for harvesting and manufacturing coffee
You help farmers all over the world gain a sustainable living producing organic products with no toxic chemicals
It's the cleanest, purest coffee you can find (We did the testing!)
It has no preservatives or added chemicals; it's simply pure coffee, just like Mother Nature intended
Fair Trade organic coffee farmers do not employ underage workers and they pay everyone fairly
THE HEALTH RANGER'S SELECT ORGANIC ROOIBOS POWDER
A flavorful, rich and health-promoting herbal tea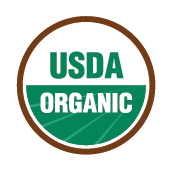 Rooibos tea has been consumed for ages in South Africa, its native land, as a delicious and nutritious drink
Rooibos powder gained its worldwide popularity in the 19th century
Rooibos powder is caffeine-free and rich in antioxidants
It's packed with phytonutrients that can rarely be found in other plants, like aspalathin
Since rooibos has no caffeine and is low in tannins, it does not interfere with the absorption of iron, zinc, protein and other healthy minerals that your body needs*
It can be consumed day or night without affecting sleep pattern*
Health Ranger Select Organic Rooibos Powder is USDA organic-certified, Kosher-certified, vegan, non-GMO, and laboratory tested for heavy metals
Clean and pure, our organic rooibos powder makes a delicious cold or hot drink
Delicious and nutritious, can be consumed as is or with added sweeteners of your choice
Health Ranger Select Organic Rooibos Powder is the perfect sports recovery drink!*
When you consume rooibos as a powder instead of loose leaf, you can absorb up to 10 times more nutrients*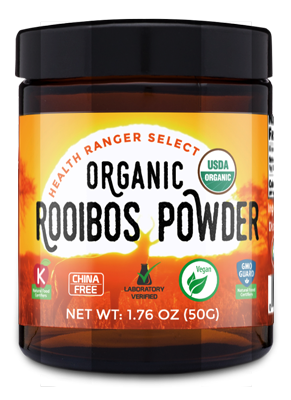 TWO AMAZING DRINKS, UNLIMITED OPTIONS!
A delicious and incredibly easy to make low acid blend coffee:
What you need:
- Health Ranger 100% Organic Low Acid Blend Whole Bean Coffee
- Health Ranger Select Nut-Milk Bag or cheese cloth
- Beverage dispenser (preferably 1 gallon)
- Your choice of milk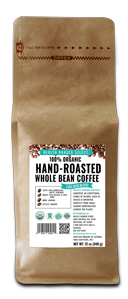 Instructions:
1. Grind up 2 cups of coffee beans. Grind the beans very coarsely, a smaller grind will result in cloudy coffee.
2. You should end up with about 2 cups of coffee grounds.
3. Put the coffee grounds in the Nut-Milk bag/cheese cloth. Make sure it's tightened!
4. Place the Nut-Milk bag/cheese cloth in the beverage dispenser. Add 12 cups of water.
5. Put in the fridge for 12-24 hours.
6. Stir before use. You can add milk of your choice, water, or ice cubes to dilute.
7. Enjoy! The low acid coffee will last 10 to 14 days when refrigerated.

Bonus health tip: Low acid blend coffee is lower in acidity than hot brew.
A flavorful and healthy iced or hot tea:
Heat fresh water to a temperature just under boiling. Add 1 teaspoon of Health Ranger's Select Organic Rooibos Powder to an 8oz bowl/cup and pour the water over it. Whisk using a tea whisk for 1-2 minutes or until the organic rooibos powder forms a red colored foam. You don't need to strain any particles. Enjoy hot or allow it to cool and add ice cubes and/or the sweetener of your choice.
You can also add the amazingly delicious Health Ranger Select Organic Rooibos Powder to smoothies, cookies, muesli or cocktails whenever you want your food or drink to have a distinct flavor and to give you more energy.

Bonus health tip: Add a handful of Health Ranger Select Organic Goji Berries to your rooibos tea and make it even more nutritious.
THE HEALTH RANGER GUARANTEE
Though I am not a coffee fan myself, I have developed all the Health Ranger Select Organic Coffee blends together with connoisseurs and they all raved about their incredible, unique taste and rich aroma. I have personally tested both our coffee and our organic rooibos powder in my laboratory and found them to be very clean and low in heavy metals. These drinks reflect the detailed attention to quality and cleanliness you'll find across my entire product selection.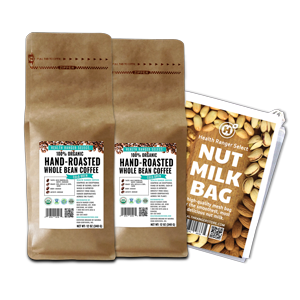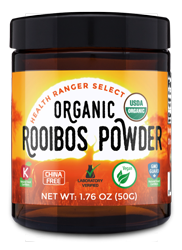 100% Organic Hand-Roasted Whole Bean Coffee (Low Acid Blend) 12oz, 340g (2-Pack) + Nut-Milk / Sprouting Bag
Retail Price: $44.89
Your Savings: $11.09
Your Price: $33.80
Organic Rooibos Powder
1.76oz (50g)
Retail Price: $17.99
Your Savings: $3.04
Your Price: $14.95
100% Organic Hand-Roasted Whole Bean Coffee (Low Acid Blend) 12oz, 340g (3-Pack)
Retail Price: $50.85
Your Savings: $13.00
Your Price: $37.85
*These statements have not been evaluated by the FDA. This product is not intended to treat, cure or diagnose any diseases